YouTube Demonetization Rules — What You Need To Know
YouTube is a great place to upload creative videos and monetize them to make a living. But most of the sources of income of popular YouTube channels are from ads and YouTube's monetization system. Not from actually selling videos online.
But I digress. Let's go back to the original topic. As a content creator, you should know the platform's monetization requirements if you're using ad revenue. Criteria for monetization have recently been tightened and the rules which you must follow were updated.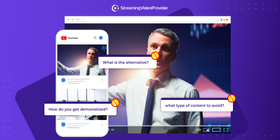 So, what does "demonetized" mean on YouTube? Which rules should you follow to be able to make money from your content?
Let's take a look at the most important YouTube demonetization rules. You must keep these in mind if you want your bank account to be swelling with reliable and consistent income from YouTube.
YouTube Monetization Requirements
To stay in YouTube's good books, they suggest you stick to a common-sense approach when creating content for their platform. An easy way to tackle this is to avoid anything that could be considered controversial.
Seems easy, right? Well, it's a bit more complicated than that.
YouTube mentions in their advertiser-friendly guidelines that context is important. For example, you have a karate business and your type of content is educational and about the art of self-defense. But if you want to make money from your videos, violence is a big no-no on this platform.
However, in the context of you as an educator in self-defense, you'd still be able to monetize your content. Even though violence is against YouTube's advertiser-friendly guidelines.
What Is Demonetization in YouTube?
Demonetization is when YouTube disables and removes advertisements from ad-enabled monetized videos.
Causes of demonetization vary, but these videos nearly always violate YouTube's advertiser-friendly content guidelines.
Now let's see what's the easy way to avoid demonetization on YouTube. The first step is to not publish any of the following content types on this video platform:
Violence
Adult themes
Shocking content
Hateful content or hate speech
Drug-related content
Best Practices for YouTube Monetization
There are many obvious themes you should avoid to keep your content monetized and grow your channel. But there are also some grey-area topics. So you keep these best practices in mind.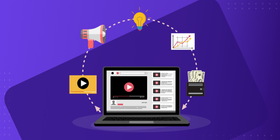 Here are some of the grey area subject matters and the best way to deal with each.
Avoid Bad Language
As a rule of thumb, try to avoid swearing or any bad language completely. If you have an occasional slip-up, you should be fine. But, as a general rule, avoid the use of any profanity in your content.
Avoid Controversial Issues
It's also best to avoid any topic that could be considered controversial. This includes anything that could cause distress and upset your viewers. Focus on uplifting positive content which removes this type of roadblock.
No Inflammatory or Demeaning Content
Nobody likes to be offended by watching the content of others. That is why all content that YouTube deems hateful or demeaning will not be suitable for advertising. So, avoid anything that may stir up certain groups of people.
Harmful and Dangerous Acts
YouTube is used by viewers of all ages and a part of your audience may be young and impressionable. So it's important to be responsible when creating and uploading your content.
Remember you're making content that children will see and possibly copy. Do your content and your actions seem appropriate?
The Common-Sense Approach
It's impossible to cover every situation or content type that you may encounter on YouTube. And that's why the common-sense approach is useful.
Even if your content isn't aimed at children, make sure your behavior and subject matter is appropriate for them if they happen to watch your videos.
Why Do Channels Get Demonetized?
The most common reason for channels to get demonetized on YouTube is because creators violate the advertiser-friendly content guidelines.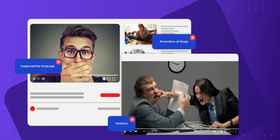 You may also be demonetized if you feature the work of others and violate their copyright. This typically happens when you play music in the background of your video or broadcast.
Another recent change to YouTube's rules will get you demonetized due to inactivity. If you haven't uploaded any content in 6 months or over the result will be demonetization.
YouTube is a great place for video content. But, unfortunately, they have all the power over your income as a YouTube creator.
So, as a creator, it's best to not have all of your eggs in one basket or get your income from only one platform.
It's a good idea to use alternative platforms like Patreon to supplement your income or a professional video platform like StreamingVideoProvider to sell subscriptions and PPV tickets. Another popular option is to promote products from companies that are relevant to you and your audience.
What Happens When Your Channel Gets Demonetized?
Typically, only certain videos on your channel will be demonetized initially if they violate YouTube's advertiser-friendly content guidelines.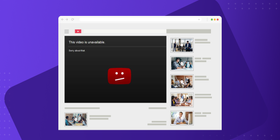 Depending on the violation, you may be able to appeal against the decision to disable ads on your video(s). An appeal usually takes around 24 hours, but the waiting times depend on various circumstances.
If you want to monetize demonetized content, an appeal can force a manual check. This can help if the system has flagged your content incorrectly.
If you feel that the context of your video allows the subject matter to be justified, the appeal/review system should allow you to get your content monetized again. You'll be able to see the status of the demonetization in your YouTube's channel monetization section.
If your content repeatedly breaks the advertiser-friendly content guidelines, you may completely lose the monetization of your channel.
First YouTube Channel Strike
If your content also starts to violate YouTube's community guidelines and terms of service, you will receive a warning. Then, you will receive your first strike.
YouTube strikes generally take 90 days to expire.
This means that your account features may be limited. You may be unable to:
Upload videos
Start a live stream
Create thumbnails
Show a trailer during Premieres
Create community posts
When this happens, you will receive an email from YouTube explaining the reasons for their decision.
The limitations are only for a week but the strike is active for 90 days. Keep this in mind because it's important for the next few points.
Second YouTube Strike
If you receive a second strike within 90 days of the first, you won't be able to post any content to your channel for 2 weeks.
This can be bad if your audience is used to receiving content on a fixed schedule. And your income will suffer as a result.
Third YouTube Strike
A third YouTube strike within 90 days of the last will result in the deletion of your channel. Removing the offending video will not stop this process so it's best to avoid a third strike at all costs.
An Alternative Way to Monetize Your Video Content
I'm sure you can tell by now that YouTube has strict criteria for what can and can't be monetized. If your content includes subject matter that's considered controversial, your videos have a good chance of losing monetization.
So what is the solution for video creators that are serious about their work?
The answer is to take control of your content with a dedicated video and live stream monetization platform. A place where you can monetize your videos without YouTube, in any way you like, and also get paid to stream live.
Let's take a look at how a platform like ours handles monetization compared to YouTube.
| | | |
| --- | --- | --- |
| | YouTube | StreamingVideoProvider |
| Monetization Options | YouTube Ad Network | PPV, Pay to Access, Tiered Subscriptions, Custom Ads, (Pre-post-mid-roll; VAST/VPAID). |
| Monetization Restrictions | YouTube Advertiser-friendly Guidelines | Creator has full control |
| Subscriptions | Basic free subscription option | Fully flexible — paid or free tiered packages. |
| Payout Time | Subject to meeting payment threshold paid monthly | Instant payout, no fees or minimum requirement |
| Security | 2FA, basic SSL encryption | 2FA, 128-bit AES encryption, geo-restrictions, access codes, IP whitelisting, and more |
FREQUENTLY ASKED QUESTIONS
Videos on YouTube can get demonetized for multiple reasons. What you can do is to stick to their advertiser-friendly guidelines. If your video is considered to violate these guidelines, it will be demonetized or the monetization features will be limited.
You may see a "limited" monetization indicator next to certain videos if this applies. It means your video isn't deemed suitable for advertisers but it may still earn a limited amount of income.
A lot of creators feel that YouTube's automated system unfairly classifies their video as unsuitable for advertising. YouTube offers you the chance to appeal if you think a decision has been made in error. You can also request a "human review " of the decision.
Creators that repeatedly break advertiser-friendly guidelines, or cover controversial subject matter may have their whole channel demonetized instead of just individual videos.
If your subscriber count drops below 1,000, or you have less than 4,000 hours over the last 12 months, you are also likely to lose all monetization options.
If no ads are running on your videos, neither the creator nor YouTube will make money from the video.
If your video is listed as 'limited' next to your monetization indicator, YouTube and the creator can still make money from ad impressions.
Factors such as whether or not a YouTube Premium member watches your content are also taken into consideration when allocating payment.
This can be somewhat of a grey area as it largely depends on each situation and circumstance. For example, if you don't have enough subscribers to allow full channel monetization, YouTube may still run ads on your content and make money from them.
You need to have at least 4,000 hours of watch time in the past 12 months to be eligible to monetize your content on YouTube.
You can get demonetized for swearing on YouTube, but it is largely dependent on frequency, severity, and context.
For example, if you use some bad language once or twice, you may still be able to keep your video monetized. If the content is a music video containing bad language, due to the context, YouTube may allow the video to keep full monetization.
If you are looking to find the words that get you demonetized on youtube, just use the common-sense approach and avoid all profanity on your channel.
Conclusion
Making video content exclusively for YouTube can be a lot of fun. But you should be careful if your only income is from YouTube's ad network.
Take a look at platforms like Patreon to allow your audience to support you. And find paid promotions and product placement.
If you want to take full control over your content without having to worry about YouTube demonetization rules, try a business video platform.
References And Further Reading
If you want to find out more about any of the terms or topics mentioned above, check out the links below.