Multistreaming: Stream to Multiple Sites
The live streaming industry is predicted to reach a value of $124.6 billion by 2025. Viewers are streaming online video for 10 to 20 times longer than on-demand content, turning it into an incredibly powerful medium that continues to grow in popularity.
One difficulty that often comes with video streaming, is choosing the right platform to broadcast your content to. Typically, different platforms have very different demographics and it can be difficult when trying to figure out where exactly the majority of your demographic will be.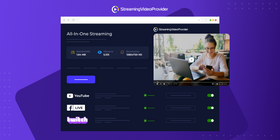 We could always look at analytics data to figure this out, but what if there was a way to stream to multiple locations at once without any extra work? This way you could reach all subsets of your audience across multiple platforms without having to pick and choose just one network.
Well, actually, it is possible! It's called multistreaming, often referred to as simulcasting.
What is Multistreaming?
Multistreaming, also called simulcasting or restreaming, is the ability to stream to multiple sites such as YouTube and Twitch at the same time. This is done from just one multistream platform. You can think of it as "cloning" your stream and redistributing it out to multiple locations at once without any loss of quality.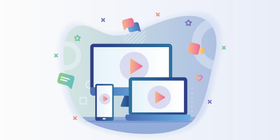 The main reason why marketers, brands, and streamers look to multistreaming is to reach a larger audience with minimal effort. By sending your stream to multiple sites or social media platforms, you increase the chance of views, subscribers, and the possibility of extra sales of your products or services due to the additional exposure.
The Problem with Multistreaming
Live streaming to multiple destinations such as Facebook Live or LinkedIn, is time-consuming and complex to manage. For example, if you wanted to cover four different platforms with a 30-minute live stream, it would take up 2 hours of your day — that's excluding the time it takes to do the setup. You would have to spend 30+ minutes on each platform you want to stream to.
When you start focusing on management, descriptions and analytics of your videos, this becomes even longer and it stops being a viable or sustainable option to consider.
A multistreaming platform typically allows you to control your streams and manage your audiences all within one dashboard which both saves time and is super convenient.
Some streaming video platforms, such as StreamingVideoProvider, offer both multistreaming and video hosting services and will allow you to set up each platform you want to stream to in one dashboard. Then, when you are ready, you can simply click to live stream to all your preferred platforms simultaneously. You can even stream pre-recorded content!
Why Multistream?
Save time. Multistreaming is the perfect way to save you time and the hassle of creating different content, or follow-up content, for each channel separately.
No need to choose a platform. If most of your audience is on Facebook and YouTube, but you still have a small group of followers on LinkedIn, it might not be worth the investment to individually live stream to LinkedIn. But if you were to use a multi stream platform, you'd be able to stream to all three channels at once. This saves time and allows all of your followers to see your content regardless of which channel they're using.
Reach new audiences. Simulcasting is also great for testing out new live streaming platforms and networks as different parts of your demographic may exist across multiple platforms.
More ways to attract subscribers. A further benefit of using a multi stream platform is that you no longer have to try to direct your followers to just your main platform. They can watch your live-streamed content wherever they are comfortable.
Gain extra income. Both of the popular platforms Twitch and YouTube offer membership options or paid subscriptions for your viewers to purchase. This comes with small viewer benefits (such as offline VOD access on Twitch) but is mainly intended to support content creators. These sites also support direct "donations" which can help supplement your income — ideal for those starting out.
What tools do you need to multistream?
Firstly, multistreaming isn't complex or just for the tech-savvy. In fact, it can be far less complicated than trying to manage and publish content to multiple platforms separately. All you have to do as a publisher is decide which streaming platforms you want to live stream to and then identify the multistreaming platform you wish to use.
There are many video streaming software, hardware and cloud service options to choose from! The live stream just needs to be fed into the platform and it publishes to every chosen channel, even custom RTMP destinations.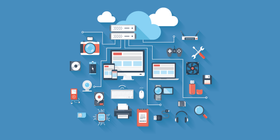 There are three choices for multi-streaming capabilities:
Multistreaming hardware. If you prefer to use hardware encoders, there are some which have multistreaming abilities. However, this type of live streaming equipment can be expensive.
Multistreaming software. You also have the option of multi-streaming software, but this can be demanding on hardware and bandwidth-heavy which can affect the quality of the stream.
Cloud multistreaming solutions. Lastly, there are cloud-based restream platforms. This option offers an all-in-one solution, with no hardware needs and a simple "login and live stream anywhere" approach. Some even allow you to live stream to multiple platforms for free!
How exactly do I Multistream?
At this point, you're going to start asking the important questions, so we've included some additional information on how to multi-stream.
We'll use the example of StreamingVideoProvider, with a step by step guide on how to stream on multiple platforms:
Create an account or have the details ready for each website you want to stream to, e.g. YouTube, Facebook, Twitch, etc.

Create a free StreamingVideoProvider account.

Create a new Live Stream Player.

Choose a predefined streaming service, such as YouTube, or a custom RTMP destination where you'll need to add newer or less utilized platforms.

Generate a stream key and stream URL from the streaming network you want to add.

Paste the stream key and stream URL you got from the streaming site into the corresponding fields.

Repeat for all sites you want to stream to. This setup may be slightly different if you are multistreaming with OBS.
Which live streaming destinations should you choose?
With a premium multistreaming service like StreamingVideoProvider, you can choose which, as well as how many, streaming destinations you publish to. Here are some of the most popular streaming video sites and their typical usage scenario.
| | |
| --- | --- |
| Streaming destination | Primary use |
| YouTube | Any type of content |
| Twitch | Predominantly gaming |
| Picarto | Livestream for creatives |
| Mobcrush | Gaming |
| Periscope | Live events and streaming |
| Facebook Live | Any kind of content |
| LinkedIn | Professional and business |
| Younow | Social TV |
Check your available bandwidth for multistreaming
When you are streaming, it is essential to understand your bandwidth in order to optimize the quality of your stream. Your internet bandwidth will determine which bitrate you can use, and also which screen resolution you can stream at. You can find your upload speed by doing a simple speed test such as the one found here, and note down your results.
You should also keep in mind that some sites may not offer your stream feed at a lower quality than the source. This might cause problems for those with slower internet, or anyone viewing on mobile devices. You should investigate the various quality options that each respective platform provides to ensure everyone can access your content without issue.
Here are some recommended encoding settings based on your upload speed:
Your Upload speed

Suggested Quality

Stream Resolution

Suggested Bitrate

496 KBPS

Low

270p

Video: 400 KBPS

Audio: 96 KBPS

928 KBPS

Medium

360p

Video: 800 KBPS

Audio: 128 KBPS

1,392 KBPS

High

480p

Video: 1,200 KBPS

Audio: 192 KBPS

1,756 KBPS

HD (720p)

720p HD

Video: 1,500 KBPS

Audio: 256 KBPS

4,256 KBPS

HD (1080p)

1080p HD

Video: 4,000 KBPS

Audio: 256 KBPS

8,320 KBPS

4K (Ultra-HD)

4K UHD

Video: 8,000 KBPS

Audio: 320 KBPS
Does simulcasting use more bandwidth?
When you start to broadcast to multiple locations at once, you might wonder whether the more platforms you stream to demand more bandwidth.
If you choose a cloud-based multistreaming solution, nearly all of the work is handled by the multistream (simulcast) platform, meaning you don't have to worry — all the heavy lifting is done server-side in real-time.
If you find a provider like us that supports custom RTMP, you can also add many more locations other than the list of recommended sites and platforms. Instead of creating multiple copies of your stream, StreamingVideoProvider takes your one stream feed and sends it to the cloud. This single stream is then distributed to all the different platforms you're broadcasting on making things super simple!
The right time to start multistreaming is now
Simulcast, multistream, or multi-channel broadcasting? All of these mean the same thing, but let's settle on multistreaming for the terminology.
For the benefits, these are clear for marketers and publishers. As well as the already massive growth in popularity of live streaming, with 12% growth in hours watched between 2018 and 2019, things are only getting better for live streaming and the platforms that make it all possible in 2020.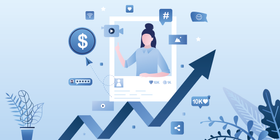 Also, live streaming has the potential to overtake other mediums and even influence how we behave on them. For example, consumers are almost 40% more likely to share a video than written content according to Clicktale. The medium that you use to broadcast your message as a marketer can have a direct impact on its virality due to how parts of your demographic interact with their preferred content type.
Furthermore, 74% of millennials say that live video is helpful when shopping online and 82% of viewers in another study say that they prefer seeing a live stream rather than viewing a brand's social media posts.
It is important to point out that you don't have to sacrifice one over the other, you can succeed at both social media marketing and live streaming. Your audience is full of many different people with their own personal preferences. Simulcasting platforms free up time for you to pursue additional marketing avenues allowing you to have the best of both worlds.
There are lesser-known benefits of using multiple platforms, too. By using multiple platforms, you are effectively creating backups of your work across multiple websites. If you manage to get yourself banned from a platform, you will still have your VODs available on other platforms to use and download.
Tips to Make the Most of Multistreaming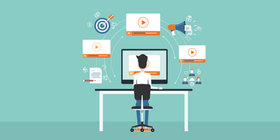 Here are some quick tips to appeal to all sections of your audience, and get the most out of your multicast:
Repurpose content. Consider repurposing content from your previous stream's VODs. Slice up content for micro video sites for those rushed for time, or viewing your content on a mobile device
Make money from your content. As you grow in popularity, you may want to consider hiring an editor to edit down content from your streams into short VOD-friendly videos that can be monetized with Pay Per View or advertisements for additional income. This also expands your audience as not everyone on YouTube watches live content.
Incentivize paid subscriptions. Offer full-length previous stream VOD access for paid subscribers. Some of your audience enjoy the live stream format but may be unavailable while you are live. Providing full VOD access will please those users that are still able to experience the stream on their own terms.
Utilize social media. Configure your social media profiles to alert your audience when you go live. Twitch and YouTube (and many others) have built-in alerts but are easily ignored by the user.
How To Use Multistreaming To Market Live Events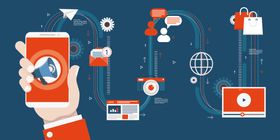 The marketing potential of simulcasting is also worthy of attention, particularly if you are live streaming an event that you will be hosting. You can use simulcasting to promote your upcoming pay-per-view by having smaller, free events on the lead up to the event. You could even run promotions or giveaways on these free streams such as the chance for your audience to win tickets to your upcoming premium paid event.
This is a great way of spreading the word about your bigger upcoming event and engages your audience continuously prior to the PPV. Once users are impressed with your free coverage, the chances are, they will not mind paying a fee for a bigger show.
You can also combine this with automated ''going live'' messages via social media tools such as Hootsuite. You can have a message automatically tweeted out for example when you start streaming content on the various platforms. You can configure Hootsuite to incorporate researched hashtags to reach your target demographic, resulting in more potential viewers finding your stream or event.
Taking one step further would be to run paid advertising campaigns on the lead up to your main PPV. You can start to see the potential of having a cohesive and congruent marketing strategy that incorporates simulcasting, live streaming and free content on the lead up to your event.
To summarise, here are some ideas that will help you generate more interest when selling a pay-per-view event:
Embed and sell your PPV directly from the player weeks prior to the event.
Simulcast smaller free events for free on the lead up to your event
Combine Hootsuite with your 'go live' notifications including targeted hashtags
Run an advertising campaign drawing more viewers to your online channels
Generate buzz by giving away free tickets via simulcasting prior to your PPV
Final Words
Oberlo recently reported that video content has been found to deliver 66% more qualified leads per year for brands. As per a Vimeo study, enjoyment of video content leads to an increase in sales intent by 97%.
If you are a live streamer monetizing your platform with advertising, you can rest assured both audiences and their streaming attention spans are growing. Advert views on live video streaming, for instance, grew 56% year-on-year by quarter three in 2018.
Given the statistics, adding multistreaming to your set of live streaming tools or your marketing strategy can only serve to further propel the success of your business or organization, and drastically increase exposure.
References & Further Reading