EzeCaster Mobile is an iOS App that lets you broadcast 720p HD live video using your iOS Device (iPhone,iPad). Thanks to 3G, 4G and wireless connection support, your viewers will never miss a moment. Whether you're broadcasting a meeting to your employees across the globe, presenting a class to your remote students or use EzeCaster Mobile to share a historical moment with millions of viewers. It's as simple as opening the App and start broadcasting.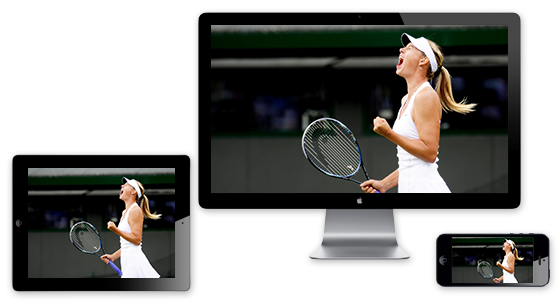 Reach All Devices
Stream to PCs, Macs and Mobile devices
EzeCaster Mobile lets you stream live to all devices. Whether your viewers are watching from a iPad or a Desktop computer they will always be able to stream your live events. This is thanks to the StreamingVideoProvider's Content Delivery Network (CDN). The StreamingVideoProvider video platform pushes your streams to your global audience by using the correct format that works for their devices. Allowing you to fully engage in your content creation.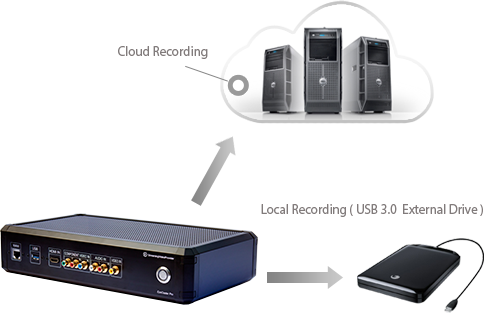 Cloud Recordings
Record your live events for On-Demand viewing
EzeCaster Mobile uses the StreamingVideoProvider cloud video platform which enables you to automatically record your live broadcasts. Your recordings are then available in your account and ready to be shared or archived for later use. With Video-On-Demand as with Live Streaming, possibilities are endless.

Management
Manage all your Live and On-Demand videos
EzeCaster mobile lets you manage your entire video library including On-Demand and Live Events that have been created in other devices such as your desktop computer. This makes it incredibly easy to search, rename and even delete your video files.

Full Control
Take control of your streams with fine tuned adjustments

Camera Roll Uploading
Upload videos directly from your mobile

StreamingVideoProvider Platform
Core integration with the StreamingVideoProvider Video Platform
EzeCaster Mobile is fully integrated into the StreamingVideoProvider video platform. This deep integration brings you exclusive features such as Pay-Per-View Video which allows you to charge your viewers to watch your content. Geo Location Restrictions, Domain Name Restrictions, IP Restrictions and Password Protection gives you full control over your video content. Best of all, unlike other places StreamingVideoProvider does not take ownership or copyrights of your content and does not share / distribute your content.
EzeCaster Mobile v1.1 Specifications
Create and delete Live Broadcast Events
Stream directly from the iOS device to Live Event Players created within the App, as well as Live Players created from your online video panel, including Pay-Per-View and Password protected players
Fine adjust your live mobile streaming settings including:
Video Size
Audio / Video transmission
Frames per second
Key interval
Live Streaming rate adjustment whilst broadcasting
Camera choice and control including:
Front facing camera
Rear facing camera
Flash On/Off
Choice of transmitting Audio & Video, just Video or just Audio
Manage your entire Live and Video-On-Demand content library directly from the iOS mobile app including:
Searching
Renaming
Deleting

Tutorial
How To Broadcast Live Video From iOS Device?
Frequently Asked Questions
Does it work on iPhone and iPads?
Yes, currently the EzeCaster Mobile application is available exclusively for iOS devices including iPhones and iPads.
Is the app synced with my web panel data and vice versa?
Yes, any changes you do will reflect on the other place.
Can I upload large video files from my iOS device?
Yes, we use file resume feature that allows you to upload large files and if the connection breaks, the upload will resume from last state so you don't have to wait to start from the beginning.
Will incoming calls interrupt the stream?
Yes, we recommend you to ensure no calls, messages and notifications are allowed during live broadcast because this will interrupt the streaming.
Can I stream live over mobile network such as 3G and 4G?
Yes, absolutely but be careful not to incur additional data charges from your carrier.
I get a message during live broadcast saying my speed is not enough. Why?
Use the slider to reduce the bitrate because the current bitrate may be exceeding your upload speed and the streaming is stopped. Reducing the bitrate and/or resolution should solve this problem.