Platform Update: More Intuitive Experiences

"Don't make me think" — This famous quote by Steve Krug summarizes what a great viewing experience (or any other type of user experience) should be. This is the motto of the latest StreamingVideoProvider update which brings improvements both for you and for your viewers. Find out more about the two major updates in the video below.
On the web, people rarely focus on one thing. The overwhelming amount of information makes most of us want to multitask. That's where the new Floating Player can help keep your audience happy. When it's enabled, viewers can scroll your page and watch a video in a floating mini-player.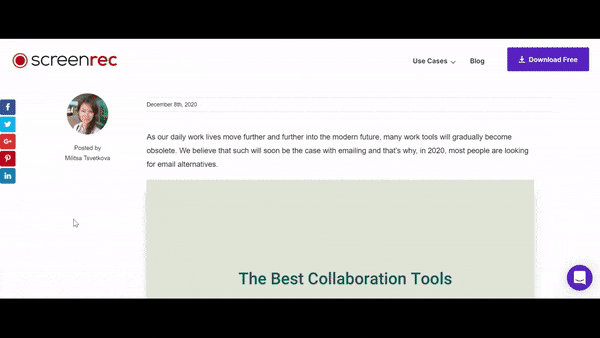 To enable the Floating Player, go to ⚙️ Settings > Player And Playlist Templates and click Edit on the template you are currently using for your videos.
In the Player menu on the right, click the Floating Player toggle to enable this feature and select Bottom Left or Bottom Right for the player's position on the page.
Autoplay Next Video
Next is the new Autoplay Next Video feature — perfect for your binge-worthy content. When enabled, the next video in your playlist will start playing automatically, much like on popular video streaming sites.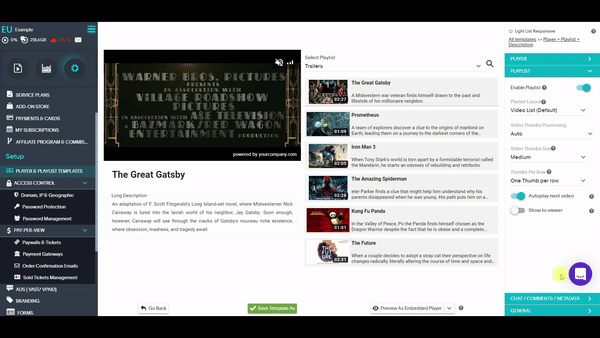 To enable this feature, go to ⚙️ Settings > Player And Playlist Templates and click Edit on the template you are currently using for your videos.
In the Playlist menu on the right, click the Autoplay Next Video toggle. If you want to let the viewer control this setting, you can enable the Show To Viewer toggle below.
User Seats
Finally, we've thought about making things easier for you, too. The new User Seats feature allows you to share your StreamingVideoProvider account with others. Whether you want to create subaccounts for your team or resell video hosting, the User Seats feature can help.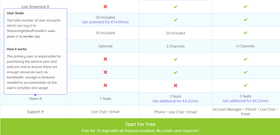 You get a fixed number of user seats for free with your plan and you can add more as needed. The main account shares its resources with the subaccounts, e.g. the bandwidth is shared between all users.
Other Improvements
When a live IP camera stream is scheduled for a specific date and time, Fast Playback will only use bandwidth while the live stream is live.
Entering a PPV password doesn't count as a view before Two-Factor authentication is complete. Otherwise, viewers can reach the maximum number of views per ticket without actually watching.
Scheduled live streams now start and stop automatically without refreshing the page.
Added ability to set a global default email template for a group of videos, playlists, passwords, or PPV tickets.
Added ability to import up to 1,000 custom passwords from file.
Behind The Scenes: What's Next?
Even more advanced media scheduling options and a countdown timer.
Multistreaming — sending your live streams to multiple destinations such as social media platforms or sites you own directly from the StreamingVideoProvider admin.