HOW TO SELL YOUR VIDEOS ONLINE
IS SELLING YOUR VIDEOS ONLINE A VIABLE BUSINESS IDEA?
We live in a world where the term YouTube Millionaire is a thing. There are no limitations to the type of videos you can do or the topics you can tackle anything from comedy sketches to toy reviews can help you earn 7-figures selling video online.
Online video content is clearly booming and, in fact, video traffic is predicted to become 80% of all traffic by the year 2019 (Source: Cisco).
When you first come across these stats, you'll probably think, "WOW! This is an amazing opportunity! If they can do it, I can do it!"
But then, when you do a little bit more research, you will discover that YouTube channels with thousands of subscribers make as little as $10/day.
Does this mean you can't make a living by selling your videos online?
Of course not. It just means that you need a different way to do it.
THE BEST WAY TO SELL VIDEOS ONLINE
It seems that most people connect "making money with video content" to "YouTube". While this is monetization, it's not selling.
On YouTube, you make money by running ads alongside your videos or by being an affiliate. Both require you to have a LOT (read "thousands") of viewers per day. To make matters worse, YouTube, in particular, will not allow you to monetize your videos until you have 10,000 lifetime views on your channel and will take 45% of your earnings (Quite a commission, huh?)
The truth is YouTube is a great marketing channel a place to promote your free content so that you can send traffic from YouTube to your website where your paid video content is. Follow this guide on how to sell videos on YouTube.
But how will you actually sell your video then?
Enter Pay-Per-View Video Streaming.
We dubbed it "the best way to sell your videos online" because, with PPV video platform, you can easily make 100 times more money than you can with YouTube ads.
For example, one of our customers here, at StreamingVideoProvider, has made $35,000 from a single workshop that has been viewed by just 354 people (ticket price $99). If the organizer had chosen to monetize this workshop with YouTube ads, they would get between $22 and $360 for every 90,000 views (Source).
As you can see, the revenue potential of pay-per-view is hundreds of times larger. That's because it works differently than ads.
HOW DO YOU SELL YOUR VIDEOS WITH PAY-PER-VIEW?
Pay-Per-View comes in many different flavors but, in general, it means that you put your video content behind a paywall and set your own price. Here are the most common ways to do that: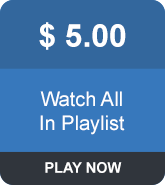 Tickets
Sell tickets to single videos, video collections or live events.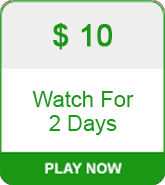 Rentals
Let people watch your videos for a limited time. It's just like having a virtual video rental shop.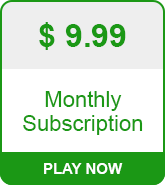 Subscriptions
Charge a recurring fee to drip premium video content.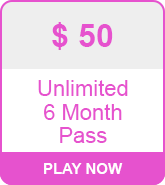 Passes
Give your customers unlimited access in a specific time frame or for a specific volume of content, e.g. a monthly pass or a 20-video pass.
You don't necessarily have to choose between these options. With a pay-per-view video platform like StreamingVideoProvider, you can create a mix of these monetization models and even set up ads for your free videos.
WHAT KIND OF VIDEO CONTENT YOU CAN SELL WITH PPV?
HOW (NOT) TO SELL VIDEOS WITH WORDPRESS

Option 1: DIY (DO IT YOURSELF)
In theory, you can set up PPV directly on your Wordpress site. In reality, that's a lot like swimming against the current because Wordpress was simply not built for this purpose. It's NOT a video hosting platform. It's a blogging platform. If you host your premium content with Wordpress, it might easily get downloaded. Not to mention that you can waste hundreds of hours trying to find the right hosting, CDN, and Wordpress plugins and connecting all of the dots only to have your website crash with the first large wave of viewers.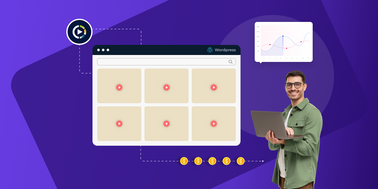 Option 2: Use a Pay-Per-View Video Platform
A more sophisticated solution would be to upload your videos to a dedicated video hosting platform that supports pay-per-view. This works equally well whether you want to sell your videos with Wordpress or you want to sell pre-recorded video content. With a pay-per-view video hosting platform, you can easily embed your paid video content on your website or post it to social media. The platform will take care of the video hosting and the payment so that you can focus on promoting and selling your videos.
Understand how and when you'll get paid. Most video hosting sites will take a commission, e.g. Vimeo's commission is 10% plus a monthly fee. Industry-specific platforms are no different. For example, if you sell training videos with Teachable, you will pay a 5% commission plus a monthly fee. This means that, in the case of Vimeo, you will pay $300 for every $3,000 you earn on top of your subscription. You can probably see how this quickly adds up. By contrast, StreamingVideoProvider does NOT take any commissions. You just pay your monthly fee and keep everything else. Learn more about our pricing.
Make sure you own your content. When you use a video sharing platform (e.g. Vimeo) or a specialized marketplace (e.g. Udemy) to sell your videos, you usually give them complete control in exchange for hosting and marketing. You can't publish a video without their approval and they have the right to take your videos down without notice. So, choose a pay-per-view video hosting service that gives you complete control over what you publish.
Check security and privacy features. The biggest concern with digital products like videos is that there are dozens of ways to download them illegally. For example, live streams can easily be recorded with a screen capture tool and on-demand videos can be stolen with video downloading software. So, when you're choosing your PPV solution make sure that it offers protection against screen recorders (e.g. our watermarking function) and video downloading tools (e.g. our 128 Bit AES / RC4 encryption).
Opt for a platform with a Video CDN. A Video With a CDN (Content Delivery Network) is a must-have when you're selling video online. It ensures that anyone in the world will be able to watch your videos and live streams without buffering and glitches. It also provides the necessary bandwidth to handle a lot of viewers simultaneously. With a Video CDN, you will be certain that anyone can watch you videos and live streams anywhere in the world.
Make sure there are no distractions. Some PPV platforms are organized as a marketplace. This means that someone else's content will be shown next to yours (and vice versa). While this may help you get extra paying customers, it also has two significant downsides: (1) your brand is diluted and (2) you might actuallylosepotential customers to the competition. If you want to keep viewers focused on your brand, look for a PPV video platform that enables you to create a branded video playlist library
Look for multi-device support. Needless to say, your customers must have a world-class experience regardless of the device they're using and the speed of their internet connection. When you're choosing a platform to sell your videos online, make sure that it not only supports desktop computers, smartphones, tablets and TVs but also provides seamless, high-quality playback under all conditions.
Check for branding options. If your videos and live streams carry your company's logo and colors, the viewer will perceive you as an established and trustworthy business. You will be able to build more trust and authority in your niche and, therefore, make more sales. So, it's important that your PPV platform allows you to customize the look and feel of your video player.


It takes less than 5 minutes to start selling your videos
Start For Free