" It is of very high importance for us to work with a company which is 100% committed to our extremely high quality standards and SVP has proven to be able to do so."
Tonny Gottlieb
CIO 7N.com
Mobile Live Streaming
Anytime, Anywhere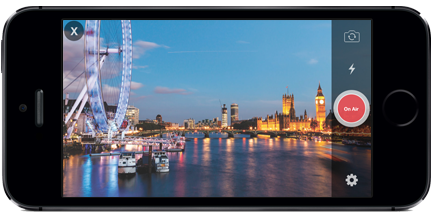 EzeCaster Mobile lets you broadcast your live events from any location. Thanks to 3G, 4G and Wireless connection support, your viewers will never miss a moment. It is as simple as open the App and start broadcasting.
Learn More »
Professional HD Live Streaming
Made Easy With Simple Plug-And-Play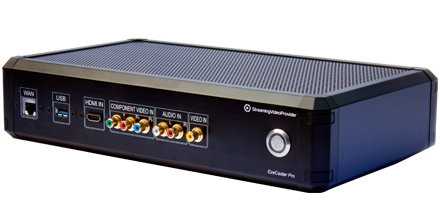 The EzeCaster Pro is a stand-alone full HD live video encoder that accepts HD and SD a/v signal. Video broadcasters can now deliver Multi-bitrate HD live video streaming to Flash, iOS and Android devices using the StreamingVideoProvider delivery service.
Learn More »
1
The Most Complete & Affordable Video Platform
2
Intuitive Tools Make it
Easy-to-Use
3
Completely Customizable for Your Business
4
Fully Scalable - 100% Uptime Guaranteed
5
Full-Featured with Excellent Screen Quality
6
Content Privacy, Strong Security and No Ads
7
Monetize Your Videos in Minutes
9
White-Label, Affiliate and Partnership Opportunities
10
Free Telephone and 24/7 Email Support
Multi-bitrate Streaming, New CDN Delivery Points, Improved Recordings and much more...
StreamingVideoProvider is happy to announce some new major improvements to our live streaming video services, giving you greater flexibility and highly advanced live broadcasting tools.
Our major September 2014 update includes:
- Multi Bitrate HLS Streaming for Live Event Broadcasts - Read more »
- New Cast Entry Points Servers which allow you to broadcast your RTMP stream to closer servers. Closer servers mean faster and more reliable transmissions for you as broadcaster and better experience for your viewers.
Note:
1. Primary server needs to be updated to: rtmp://cast.webvideocore.net/live (You may have to stop, update and start the encoder again if you are currently broadcasting live)
2. Make sure the backup server is blank ( remove any backup server if you are currently using any as these are not required anymore)
3. Make sure the video codec is set to H264
4. Make sure the audio codec is either AAC or MP3 AND audio sample rate is 44100 or 48000
- More High-Speed Edge servers in US, EU and APAC for even faster and better delivery to your viewers.
- Greatly Improved Recordings feature.
- Faster loading on the WebTV Linear Streaming.
- Instant Response When Starting & Stopping Your Broadcasts
- General Fixes and Improvements throughout the video platform
IP RTSP Cameras Live Video Streaming
You can now stream live your H.264 IP Cameras that use the RTSP streaming protocol. This gives you the ability embed live video player on your website or Facebook/Twitter pages and stream your IP Cams to many viewers at the same time.
Our video platform threats the IP Cams just as if it was a normal live streaming so all features the platform offers are also available, such as Pay-Per-View Monetization, Password Protection, Domain Restrictions, IP Restrictions and Geo Restrictions. Opening a whole new world of possibilities to RTSP IP Camera users.
EzeCaster Mobile puts everything you need to broadcast your live events from any location right at your fingertips. Thanks to 3G, 4G and Wireless connection support, your viewers will never miss a moment.

Features Include:
- Live Streaming from your iPhone, iPad and iPod Touch.
- Creating and managing Live Event Players.
- Uploading recorded videos directly from your mobile device.
- Managing all your On Demand videos in your library.

The EzeCaster Mobile application is normally available from the Business+ service plan and above.

As a special thank you to our existing and new customers, to celebrate the release of the EzeCaster Mobile, all users who are currently on our Business plan will be able to use the App.

SoHo, Soho+ and Trial users have the opportunity to use the app as part of the Business plan if upgraded by the 8th of January 2014.

See our EzeCaster Mobile Information page:
www.streamingvideoprovider.com/ezecaster-mobile.html

Download Free from the Apple App Store Now !
Giving You All The Features Where Others Only Have Some
We are very proud to give you the most feature-rich video hosting service on the Internet. We add
more features weekly to your arsenal so that you can grow your business without limits
Hungry for more features?
Grab yourself a coffee as there is a lot to read
With over 100 features and counting, the world's most advanced Video Platform is now even further ahead of the competition - Learn more