Concurrent Viewer Counter In The Video Player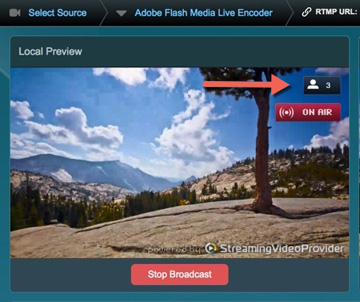 Viewers Counter in Your Broadcast Panel
The Current Concurrent Viewers Counter gives you an insight of how many viewers are watching your live broadcasts or VoD videos at any one time.
The concurrent viewer counter is visible from your Broadcast Panel in the Local Preview Player at all times helping you to monitor how popular your event becomes.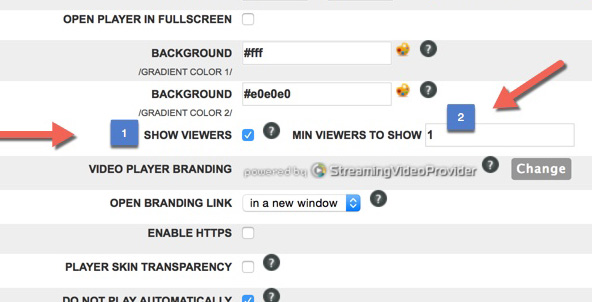 Viewers Counter in Your Published Player
You can also enable the viewers counter by clicking on the "Publish" button in your management panel, Enable the "Show Viewers" option box (1) before generating your embed code.
You can also set a minimum number to be shown in your published player counter by entering the desired number in the "Min Viewers To Show" entry box (2). Before generating your embed code.
NOTE: If you have already embedded a player on your site you will need to re-embed the player after enabling the show viewers option of you wish to display the viewers number on your website. Also the view counter can be used for VoD videos too.