Plans & Pricing
Plan Calculator
Service Plans
SoHo
SoHo+
Business
Business +
Business Pro
Corporate
Corporate +

€

12

/mo

€

25

/mo

€

65

/mo

€

129

/mo

€

269

/mo

€

530

/mo

€

1099

/mo

Try it
Try it
Try it
Try it
Try it
Try it
Try it

Monthly Streams

700
2,000
6,000
15,000
35,000
75,000
160,000
10 Min View = 1 Stream
1 Hour View = 6 Streams
~ 7,000 mins
~ 117 hours
~ 20,000 mins
~ 333 hours
~ 60,000 mins
~ 1,000 hours
~ 150,000 mins
~ 2,500 hours
~ 350,000 mins
~ 5,833 hours
~ 750,000 mins
~ 12,500 hours
~ 1,600,000 mins
~ 26,667 hours

FLV Video Storage Space

20GB
50GB
100GB
250GB
400GB
750GB
1,500GB
Stored VoD Footage
~ 10,000 minutes
~ 25,000 minutes
~ 50,000 minutes
~ 125,000 minutes
~ 200,000 minutes
~ 375,000 minutes
~ 750,000 minutes

Live Streaming

EzeCaster Mobile App

Optional
Optional
Optional

Web TV Scheduler

Mobile Streaming Support

Secured Streaming

Pay-Per-View & Other Access Restrictions

1 Video Upgrade to unlimited for

€

14.99

/mo

2 Video Upgrade to unlimited for

€

14.99

/mo

Video Playlists & VideoApps Studio

Publisher API Access

External Video Uploaders

Optional
Optional

VoD Streaming
Email validation is required !
Check your email address and validate your account now.
If you haven't received the validation email, please check your
spam folder or Request Another One.
You can also change your e-mail at Account Information and try again.
Standard Features In All Service Plans
Unlimited Simultaneous Connections
HD Live and VoD Streaming
Flash & Mobile Support
Custom Player Wizard
Wide Range Of Embed Options
Auto Device Detection
White-Label Branding
Reseller & Affiliate Options
Ad Free Viewing
Closed Captioning
Built-In / Google Analytics
24/7 Email Support
Frequently Asked Questions
Is a credit card required for the trial?
No. Credit card is NOT needed to signup. Sign up takes seconds and you can be publishing online video in minutes.
Do I have to sign a long term contract?
No. You simply pay month-to-month. There are no long term contracts. If you cancel, you'll be able to use the service until the end of the pre-paid period and then you won't be billed again.
What package is right for me ?
You can upgrade or downgrade at any time without any service interruption! If you are unsure of your needs we suggest you start with our Business package. If your usage is greater than this or less you can change your package at any time – More About Billing »
How long does it take to purchase a package ?
It takes less than 1 minute to upgrade/downgrade your service plan or purchase additional features from the add-on store. Everything is fully automated and you will get immediate access to the new purchased features.
Do I get a discount if I pay for 12 months ?
Yes. You can get 15% discount if you pre-pay for 12 months period or 30% for 2 years. Make your selection during the checkout process and the discount will apply automatically.
What if I purchase before my trial is over ?
If you decide to purchase before the 15 day trial expires, your account will be seamlessly upgraded and all your video will continue working without any interruption.
Clients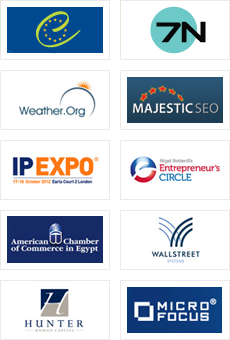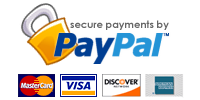 It is simple and secure to pay using your credit/debit card with Paypal
* These features are coming soon and will become available in your SVP control panel when they are officially released. All prices are exclusive of VAT. Some countries might be subject to 20% VAT